Regular price
$960.00 CAD
Regular price
Sale price
$960.00 CAD
Unit price
per
Sale
Sold out
The Dandy DT-01 Lawn Care robot is the first robot designed exclusively to rid your lawn of weeds. Using artificial intelligence and image recognition to identify the weeds in your lawn, the DT-01 applies a localized mist of a selective herbicide directly onto them.
You will see a reduction in the use of chemicals--up to 90%!
The Dandy DT-01 allows you to use a broad selection of weed-specific herbicides, from organic solutions (like FeHEDTA) to commercially available weed killers. The choice is entirely yours.

Our robot's bumper detects fences, walls, and other obstructions, while its camera prevents it from navigating into mulched areas, gravel, and even sidewalks. Using GPS, it plans a route through your yard that enables maximum coverage and prevents it from leaving the areas marked. There is even "stuck" detection so if it does find itself unable to move, it recovers itself.
The app, available for iOS and Android, lets you draw a geofence, including stay-out areas, where your lawns are located, and even pathways between them for the robot to use. It also provides you with a heatmap of weeds, mushrooms, and poor grass health, and can locate the robot and even perform over-the-air updates to it.
The Dandy DT-01 will care for lawns up to 1/4 of an acre (10,890 sq. feet) in size. For up to 1 acre (43,560 sq. feet), see our Dandy DT-01XL Lawn Care robot, shipments beinging end of May. For business solutions, we expect the Dandy DTC-101 Commercial Lawn Care robot to ship in late 2023.
Technical Specifications
Specification
Quantity
Lawn Size
0.25 acre (10,879 sq. feet)
Maximum Yard Incline
15

°

Charging Type
Plug-in AC/DC adapter
Perimeter Control
GPS-based geofence set up using the free app
Navigation Behavior
Intelligent path planning with heat map to reduce overlap
Weeds Targeted
Broadleaf weeds, including dandelion, crabgrass, clover, chickweed, etc.
Herbicide Distribution
0.5 Liter reservoir with motorized pump
Speed
Up to 50 feet/minute
Runtime
Up to 3 hours
Connectivity
WiFi connection to your home network
Firmware Update
Over the air, using the app and your home WiFi network
Theft Protection
Yes, GPS-based using the free app
Share
View full details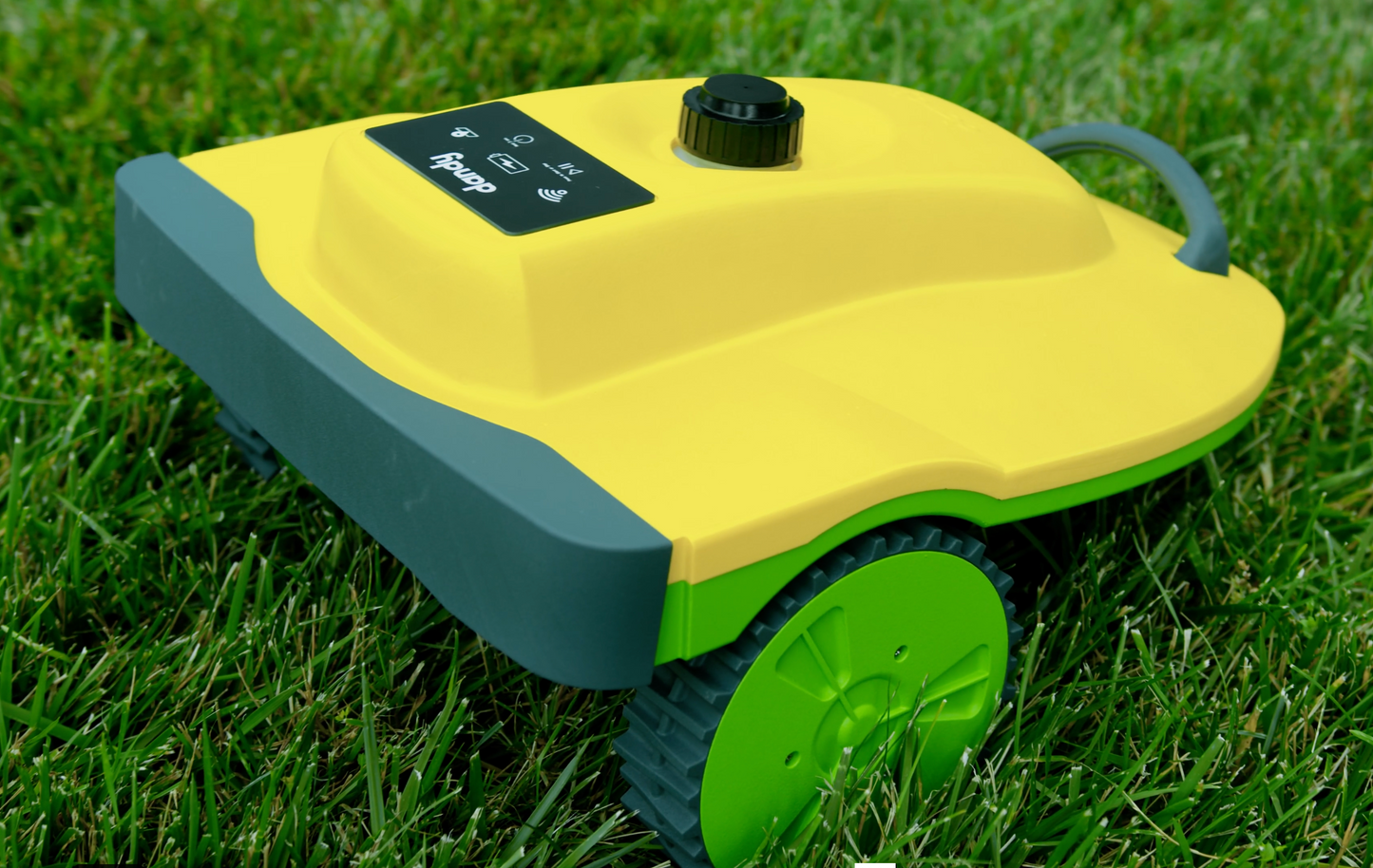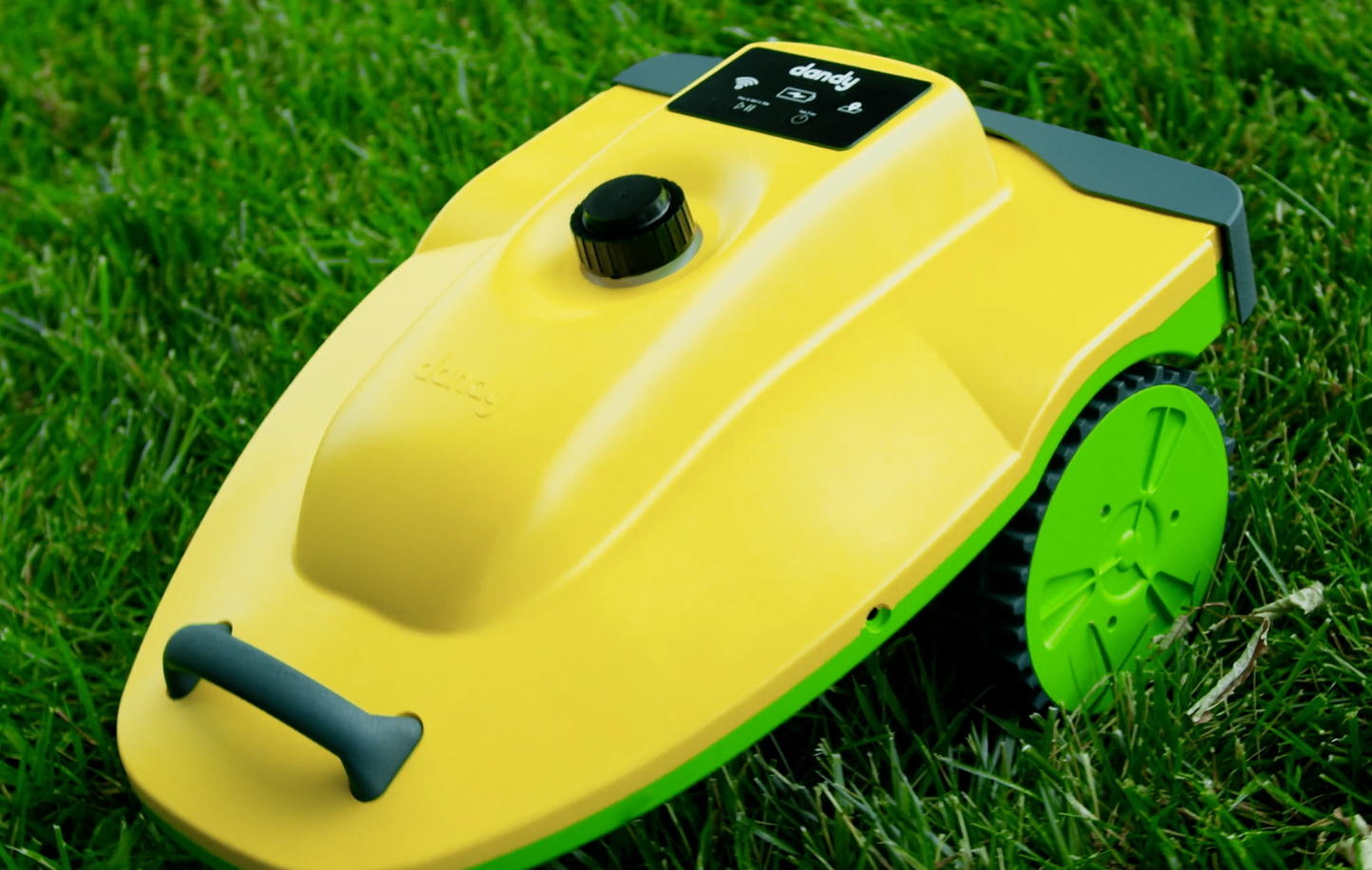 Automated solution
Reminds me of a vacuum cleaner (roomba)...takes the jobs out of the hands of people.